DNSFilter has now released support for two-factor authentication (2FA). This additional security measure prevents someone from logging into your account, even if they know the password.
2FA can be easily turned on for your account by navigating to your Profile and selecting the "Security" tab, or by clicking here.
We highly recommend enabling 2FA, especially if you are an MSP/Partner. 2FA greatly increases your security against an attacker attempting to compromise your DNSFilter account.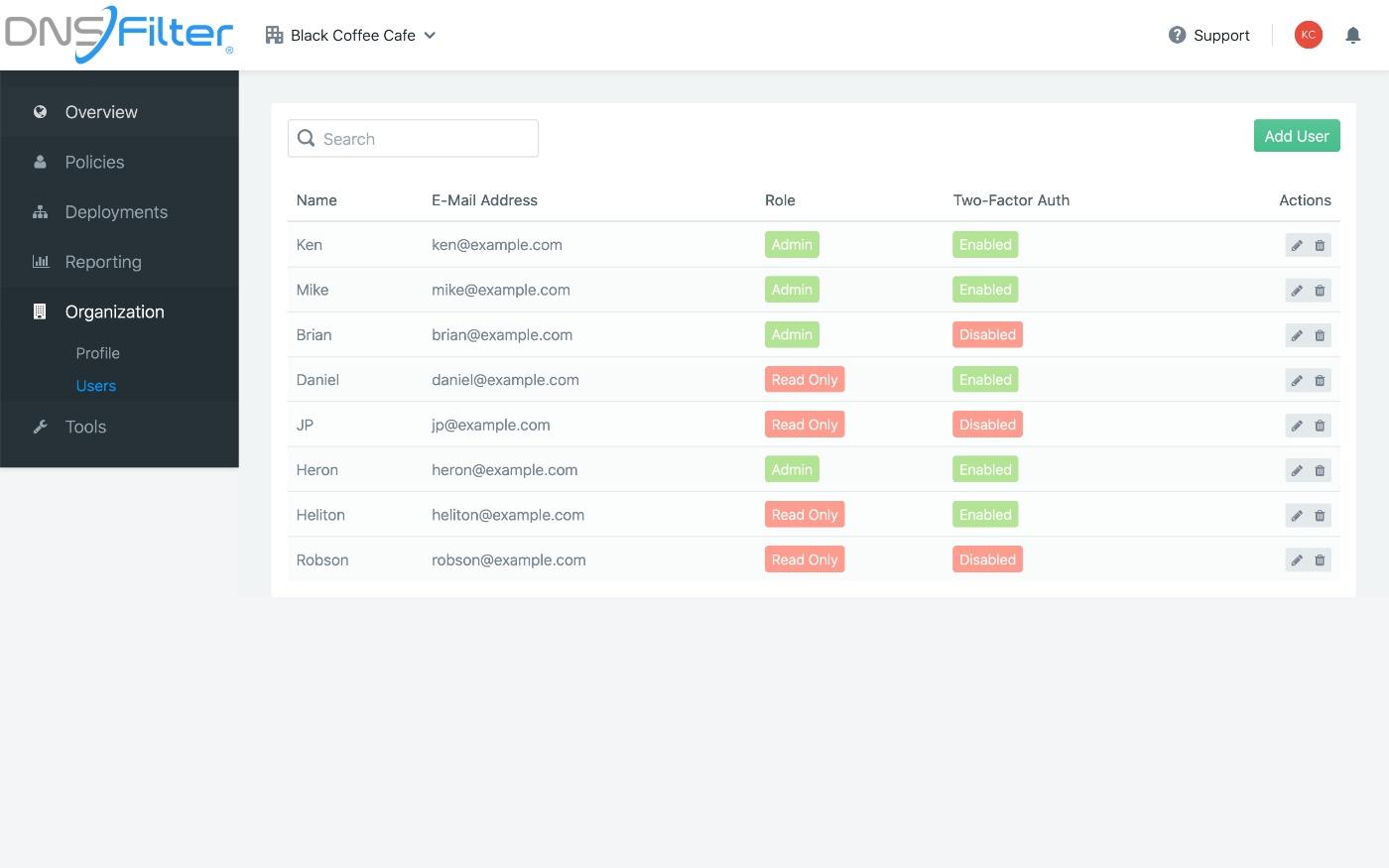 Administrators are able to view whether or not the users in their account have enabled 2FA by visiting the Organization -> Users page. This allows them to ensure compliance for their security policies. Note that 2FA currently must be turned on by the end user.
For more information, check out our documentation article on how to setup 2FA.