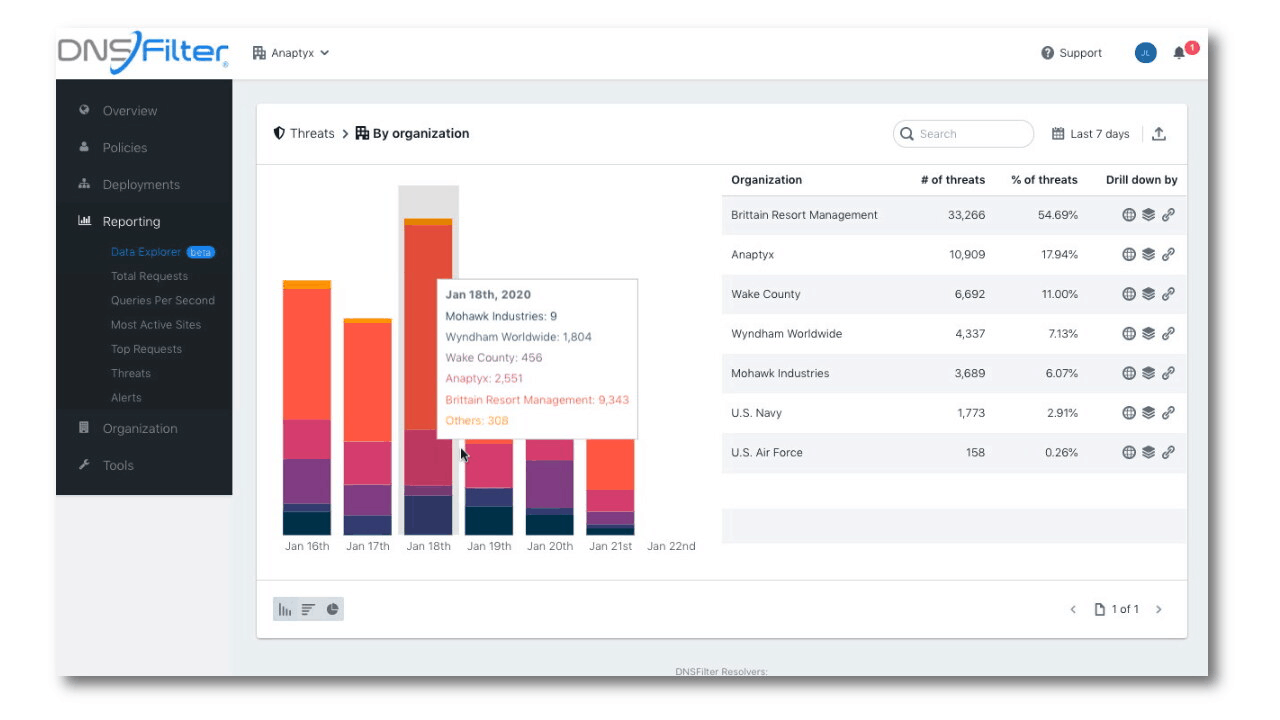 See your reports in 3-D
The new Data Explorer beta gives you multiple views of your DNS activity. Quickly answer questions like "Which office has the most blocked phishing attempts?" and "Which streaming media sites have become popular in the last month?"
Data Explorer allows you to see your DNS query data in any way you like. See trends in activity and uncover shadow IT applications.🔍
As the beta develops, we will add the ability to send scheduled reports to your inbox and to break down reports by devices and users. Is there something else you'd like to see? Send us a feature request.