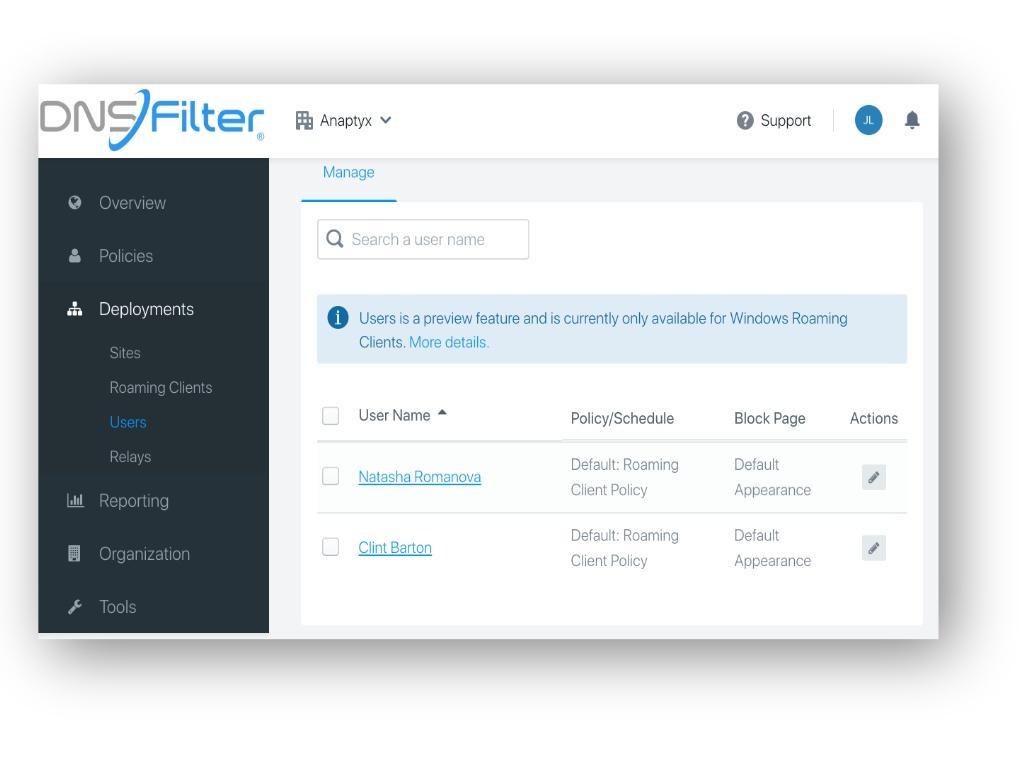 Per-user filtering is now released live as a preview feature. You can now create access policies for each user in your organization using the Windows roaming client.
When a user signs in, we'll begin filtering them based on the policy you have set for them. This feature is great for offices where your users switch between devices, or where multiple people share one device. You can tailor exactly what users are allowed to access based on what department they works in, or their level of seniority.
We plan to release an Active Directory integration in 2020, which will synchronize AD Users and Groups. You will be able to create a policy for a group of users and have it apply automatically, like when a new hire joins the sales department.